Edit: As of version 4.1.1 support for regular bluetooth HR sensors is back and works again!
It's usually a good thing when I pick up my phone and it has upgraded one of the apps to a new version. However yesterday I was in for a big disappointment when Runtastic had been upgraded to version 4.0.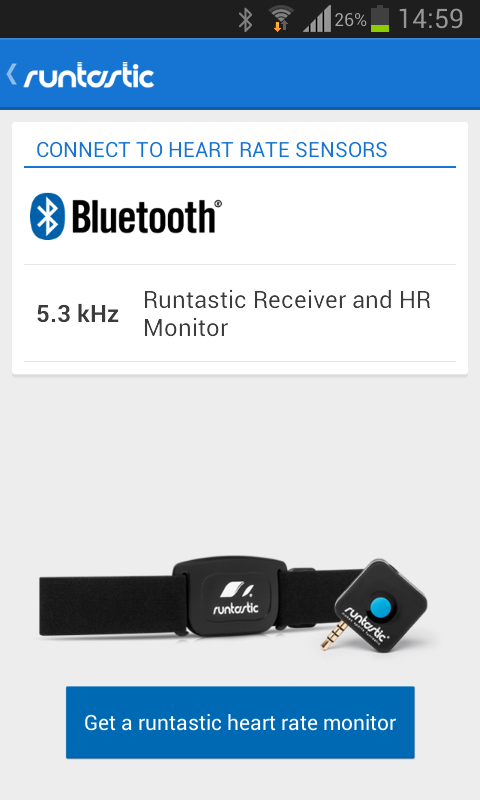 Vacation and running shoes on. Looking forward to a good hour joggging along the countryside, and of course logging the excercise with Runtastic and my bluetooth heart rate sensor. Usually Runtastic connects to the HR sensor automaticly, but that did not happen yesterday. I opened settings and under heart rate settings I only got the option to connect a Runtastic sensor with a stick-in dongle. I don't want that. That's why I got the Polar HR strap with bluetooth that connects directly with my phone.
I understand that Runtastic want to cash in on selling hardware, but removing support for third party devices that users already are using with the application is not the way to do it. I'm not buying a new HR sensor for Runtastic. I'm switching apps. Now I just need to export my data from Runtastic.
Now which app should I switch to?