My latest gadget is a Nurvo Rockship 3066 Android TV. It essentially turns your TV into a big tablet. It's very reasonably priced, and I got mine from Dustin. With a dualcore Cortex A9 at 1.6Ghz, 4Gb memory and 1Gb ram it's a little more powerful than my Samsung S3 mini.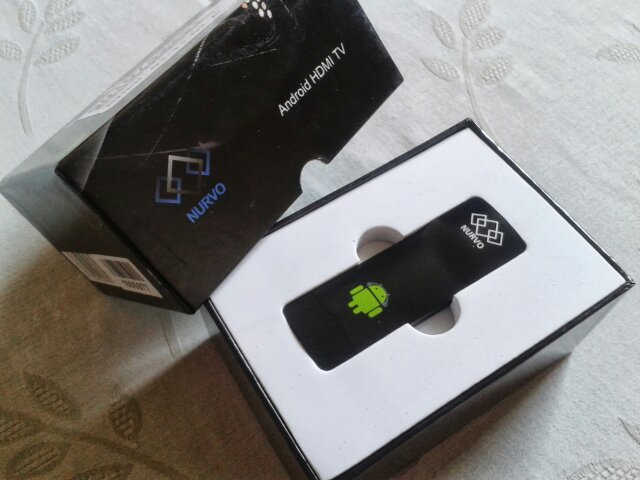 The box contains the stick. An USB power cable, an USB data cable and a USB power adapter. Unfortunatly the power adaper didn't have a euro plug, so it's useless for me.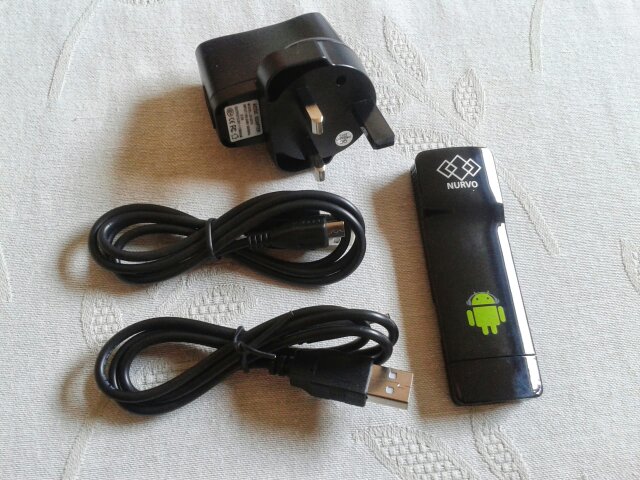 It's no problem though, I just plugged it into my TV's usb port. I've seen warnings that some TV's dont deliver enough power through the USB, and that can make Android sticks unstable, but so far it's not been a problem. However it means that the stick will lose power each time I turn off my TV. How that will affect performance and stability over time remains to be seen, but hopefully that wont be a problem.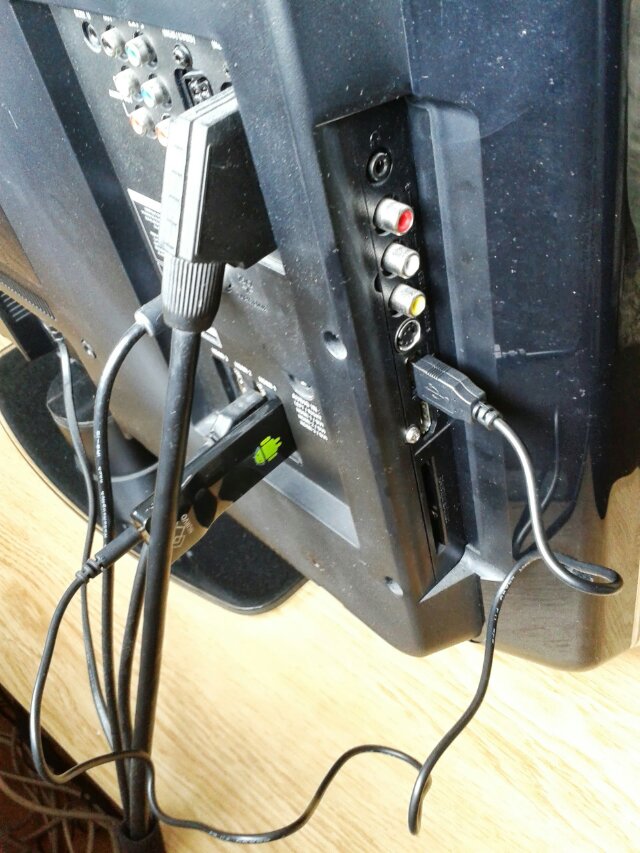 The installation is pretty easy. Just plug it in the TV. Also it needs an input device. It got a standard n USB port in the back and I just plugged in a wireless mouse there. Worked with no setup at all. I also connected a bluetooth keyboard, but that did not work well for some reason. Haven't figured out why. Keyboard works well with my tablet.
The Android stick boots up in seconds. Much faster than any of my other android devices. At first run it presents Rockchips home screen which looks like this: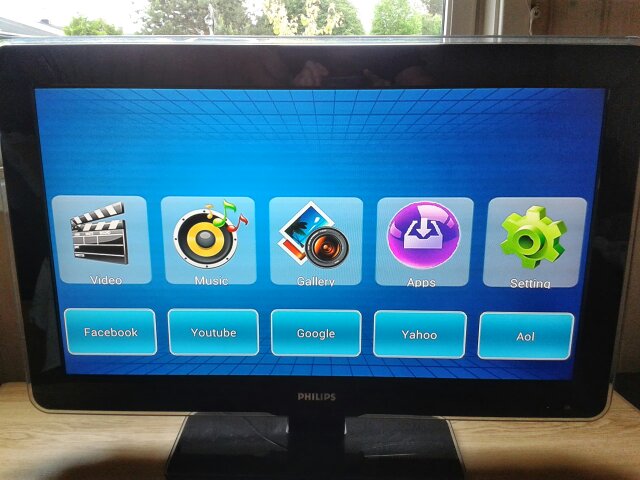 Settings just starts Rockchips settings with limited options, but when starting the browser the normal Android settings is available from the right bottom clock menu. From there it's possible to remove rockchips launcher as default and then choose the default android launcher when clicking the home menu. The stock android is all there. Then it's just a matter of starting Play market. Log in and installall the Android apps you need on your TV.
All in all I've found the Rockchip 3066 to be an excelent gadget. Now my TV is a smart one.