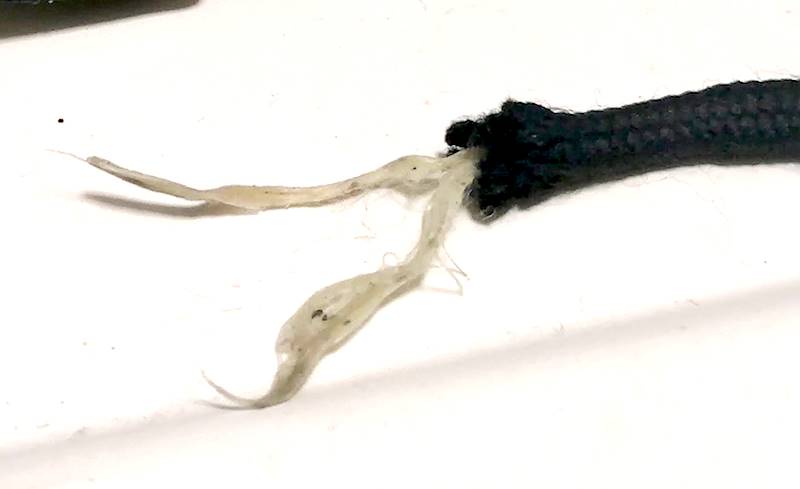 The small plastic at the end of the shoelace is called an aglet When they break or fall off, there are several ways to repair them. You can use tape, but it wont last long. You can use shrink plastic sleeves, tie together with sewing thread or other imaginative methods, but how much time and effort do you really want to spend on a shoelace?
You probably already have some superglue (cyanoacrylate) lying around.
Cut off the fringes.
Put some super glue in a small plastic bag.
Roll the shoelace in superglue with your fingers outside the plastic.
Done. Allow to dry, or use a super glue hardener.