It's been a while since I've updated my blog now. I'm back in Norway and have been work hard on my bachelor thesis. A phantom study of an alderson ART phantom with AEC techniques. Hopefully the paper will be available at the college library, but it will only be in Norwegian.
Anyway, the last weeks in Namibia I traveled a lot and experienced even more. Together with Wulan I visited the Arnhem cave, the largest cave in Namibia. It was full of bat droppings and it smelled awull. If you go there you won't forget it, but I sure was glad when we came back to the surface, but happy to have seen all the bats. We also took a daytrip to Daan Viljoen game reserve and did the 13 kilometer hike. There I finally found a scorpion and got the pictures to prove it. 🙂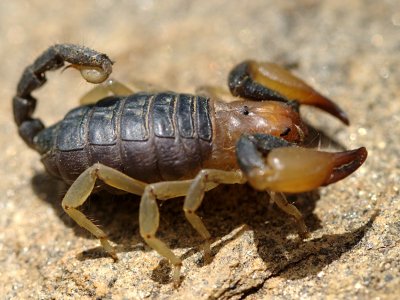 My mother, father and aunt also came to visit me, and we took a long trip to the northern part of Namibia, with another four days in Etosha, a visit to Oshakati and Okalongo. We met with Queen Elisabeth in Opuwo and visited a Himba village. Stayed at the beutiful Opuwo Country Lodge, and also visited Swakopmund and the Namib desert again.
Back in Norway now I'm starting to save money for my next trip to Namibia.